Download of the related document
You can download the documents such as a catalogue, an article, the patent.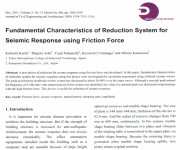 Fundamental Characteristics of Reduction System for Seismic Response using Friction Force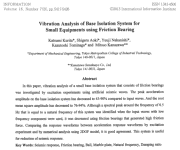 Vibration Analysis of Base Isolation System for Small Equipments using Friction Bearing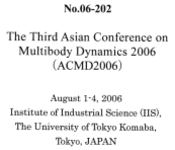 Reduction of seismic response of mechanical system by friction type base isolation system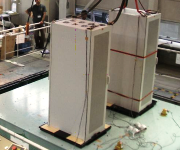 Reproducing the seismic wave of South Hyogo earthquake in 1995 with three-dimensional vibration stand
The experiment picture which reproduced the wave of the Kobe earthquake disaster with a large three-dimensional vibration experimental device. The left side is abserver, and thr right is the rigid ball type device.
This vibration experiment is reproduction of the Noto Peninsula earthquake in 2007.


Public authorizations
Cooperation business authorization of Ministry of Economy, Trade and Industry, Kanto economy industry station
Shinagawa-ku, Tokyo, industrial activated support project authorization
Authorized business of the Tokyo Metropolitan Government
Support project of the association of medium and small-sized business groups society.
Industry-university co-operation joint development